President: Dr Peter Best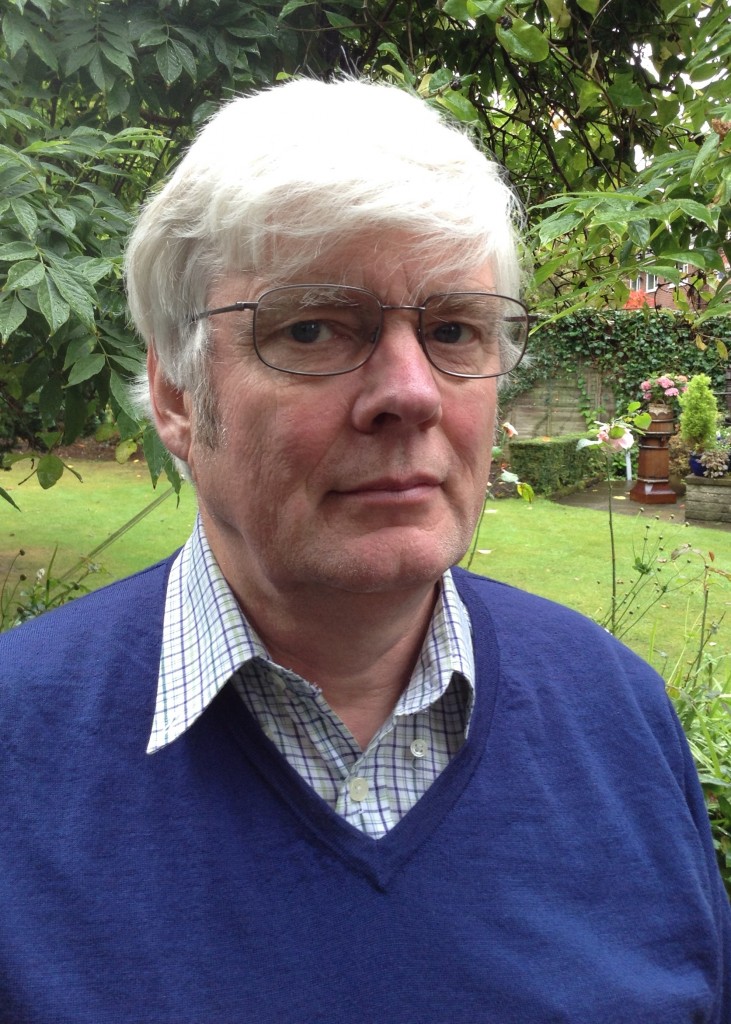 Before retiring, Peter was lecturer at Aston University. He now participates in a wide range of community activities. He was Chair of Lapal Canal Trust for many years and led many initiatives to restore elements of the canal, more recently ensuring the 106 agreements to protect the canal on the Battery Site. On relinquishing his position as Chair in 2016, he kindly agreed to become President of the Trust.
.
---
Chairman: Dr Andrew Hardie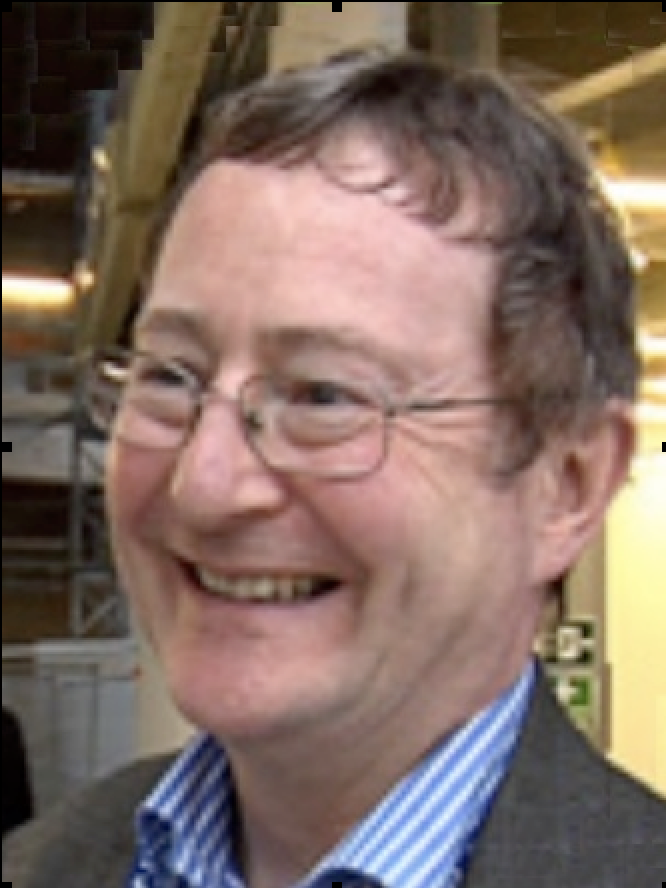 Andrew was born in Birmingham. He studied Medicine at Birmingham University, from where he used to walk home regularly over the Canal where it crossed under Harborne Lane. After graduation he was a Birmingham GP for over 35 years, latterly in Northfield. Andrew was a Birmingham City Councillor from 2014-18 and twice a Parliamentary Candidate.
Andrew joined the Lapal Canal Trust several years ago after turning up at a litter-pick/scrub clearance behind the Scout Hut in Selly Oak. He became Chair at the 2019 AGM.
Andrew is also Chair of the Birmingham Crisis Centre (a refuge for victims of domestic abuse). He has been a member of the General Council of the Stonehouse Gang in Burnel Road for over 25 years.
---
CEO: Hugh Humphreys OBE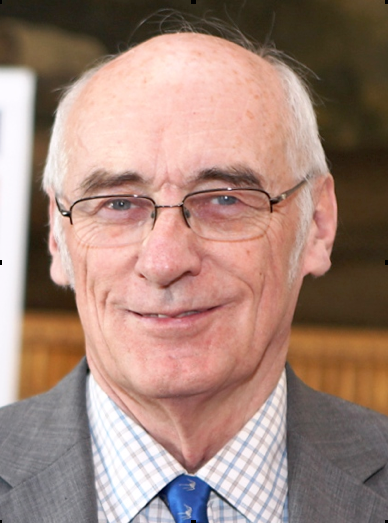 Hugh trained as an aircraft engineer, worked for British Aerospace for 10 years before leaving to study for a master's degree in production management at Birmingham University. He joined the Birmingham-based Delta Group where he worked with and built a team of engineers to develop and sell computer software for the design and manufacture of complex components. The company became employee-owned and was commercially successful being recognised by seven Queen's awards for export and innovation. Hugh was awarded an OBE in 1994. Hugh retired as Managing Director and was appointed Deputy Chairman in 2009, continuing to manage sales in Russia and Ukraine. He has worked closely with many universities and is an honorary professor at seven Russian and Ukrainian Universities.
Hugh has a boat moored at Gas Street basin. He learnt about the Lapal Canal Trust and the potential for restoration in 2012, becoming an enthusiastic supporter.
Deputy CEO: Justin Malpass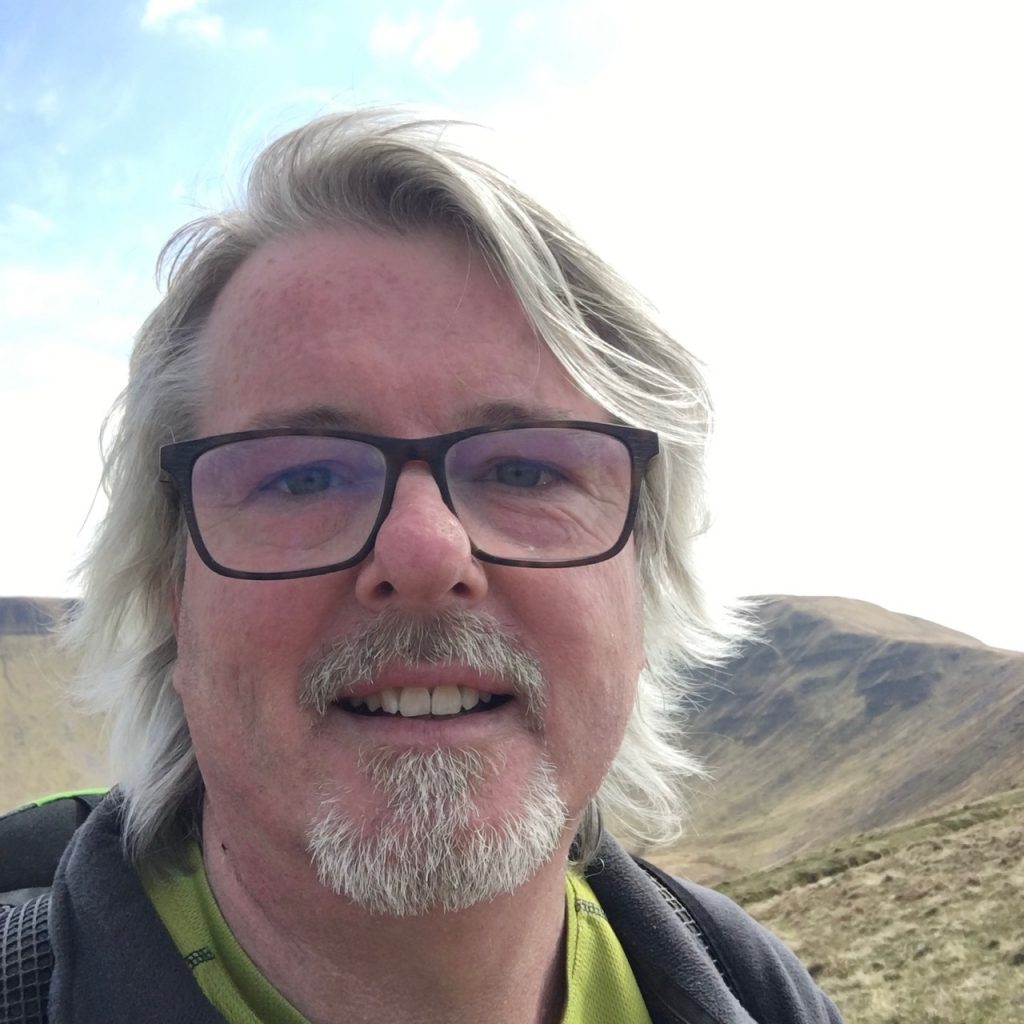 Justin is a retired Chartered Quality Professional with most of his career spent in the automotive sector managing the introduction of new cars to manufacturing for Honda and Jaguar Land Rover in Project and Planning Leader roles.
Living on the Halesowen end of the canal near the Leasowes, he is keen to support the restoration and other community based activities to keep himself busy. He is helping with fundraising, the website and became Deputy CEO in November 2022.
---
Secretary: Dr Tony Whateley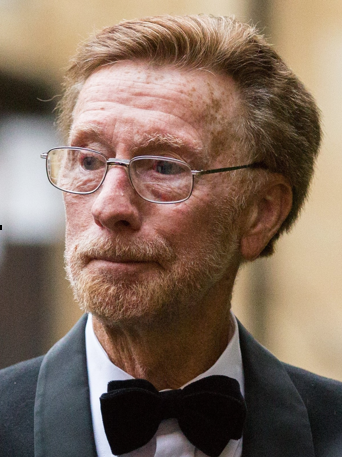 Tony has retired from a career in Chemistry in the Universities of Oxford, Cambridge and Strathclyde. He has managed many European and other research projects and served as Editor-in-Chief to International Journals.
Served on University of Strathclyde Senate and University Court (the body responsible for financial matters) and many Committees. President of the University Staff Club.
Tony was born in Selly Oak and in the 1940's lived in a house backing on to the canal when it was still in water.
He has been member of the Lapal Canal Trust for many years and is keen to see the canal restored to California and beyond. On his return to live in Birmingham, he became more involved with the Trust and is still currently Company Secretary.
Isaac Spooner (a Birmingham banker), who chaired the meeting on 31 August 1792 to initiate the Dudley No 2 canal, was an ancestor (his granddaughter, Lucy Spooner married John W Whateley. They lived in Edgbaston Hall).
---
Treasurer: Michael Payne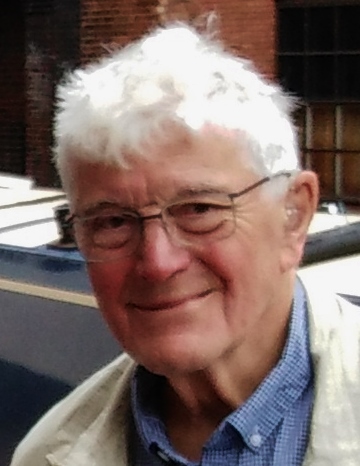 Treasurer of the local branch of the Inland Waterways Association and the Lapal Canal Trust since November 2022.
Deputy Membership Secretary:  Simon Dearn
Simon grew up in Selly Oak and attended Shenley Court School. He went on to study electronics and computer technology at Staffordshire Polytechnic and then worked briefly at Birmingham Maternity Hospital. He moved to London in 1990 to work for BBC Outside Broadcasts. His roles during his time at the BBC included Vision Control and Maintenance Engineer, Sound Operator, and Senior Maintenance Engineer.
He returned to Birmingham in 2014 and has since completed a law degree with the Open University, in association with The University of Law. In 2017 he learned about the Lapal Canal Trust and it was not long before he became a member and found himself on the committee. In early 2023 he was appointed as Deputy Membership Secretary with the intention of taking on the role fully in due course.
Simon's other interests include walking, cycling, reading, and going to the gym. He is also attempting to learn Russian and French.
---
Technical Manager: Peter Fisher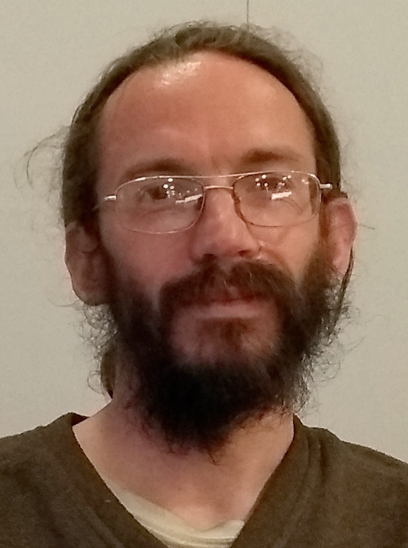 Peter is a keen gardener, working on allotments and is an enthusiastic walker, cyclist and camper. He studied at Birmingham University and now lives in Selly Oak. Peter is an active member of the local church community.
On graduating, Peter worked for a civil engineering company on drainage. He returned to Birmingham University to study for his PhD on use of hydrogen and fuel cells.
Peter learned to sail on the Bartley Green reservoir and is an assistant instructor with the K2O children's club. Peter fitted out his own canal boat where he has lived since 2005. He relies on a large array of solar panels to provide electricity for his boat. Peter set up and manages a company manufacturing pod boats to provide extra storage for residential boats.
Peter became involved with the Lapal Canal Trust in 2008 and was appointed Technical Officer in 2016.
---
Malcolm Bates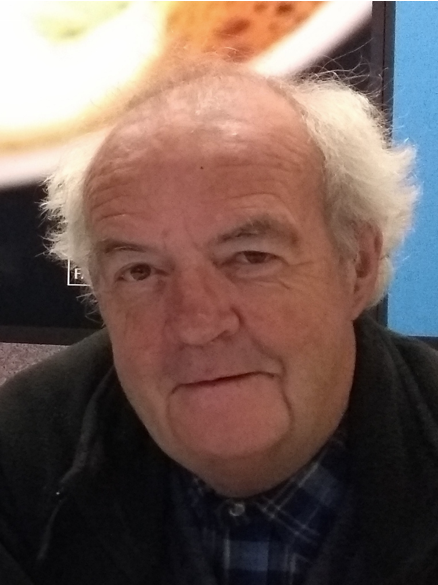 Active with many West Midlands Canal Societies.
.
.
.
---
Roy Burgess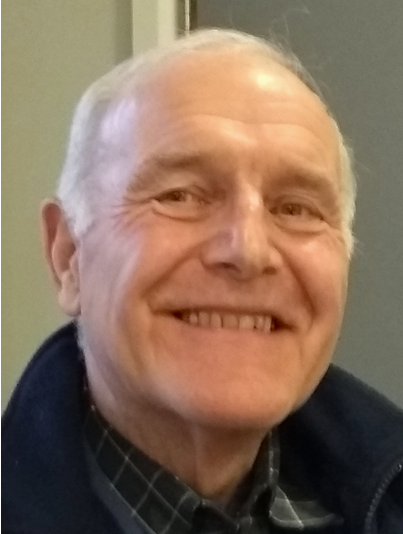 Roy was born in and educated in Birmingham. His career was in management in Building and Civil Engineering industries. He specialised in land surveying, site setting-out, groundwork and landscape.
Roy is retired with outside interests of conservation and improvement of the environment, local history and a special interest in canals.
Roy is a founder member (1986) of the Halesowen Abbey Trust, currently chairman and a trustee, as well as a founder member (1990) of the Lapal Canal Trust.
---
Richard Chivers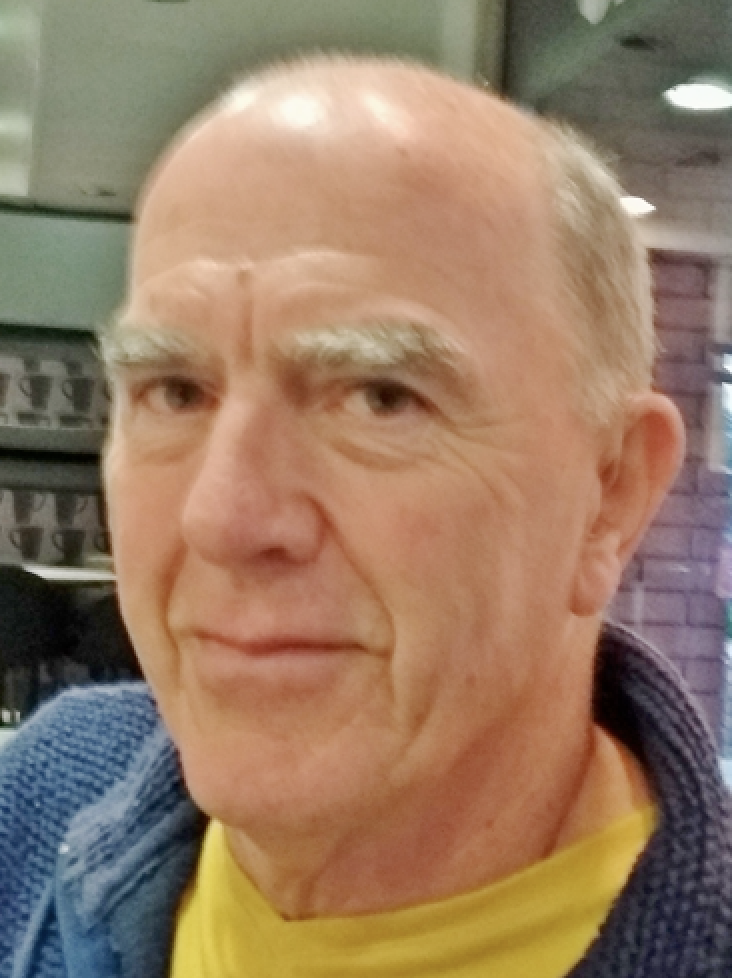 Lives by the Canal in Reservoir Road and represents local residents. He is an active volunteer with Help the Heroes
.
---
Dominic Stanford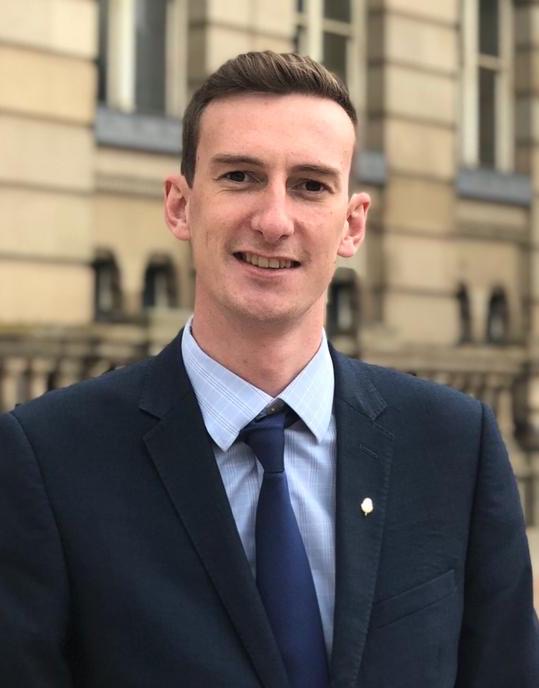 Dominic Stanford is the Conservative Councillor for Quinton Ward on Birmingham City Council, where he also sits on the Planning Committee. His interest in the Lapal Canal Trust is due to his desire to enhance the public realm in Birmingham and restore the Lapal Canal which ran between Quinton Ward and Bartley Green Ward.
---
John Hemingway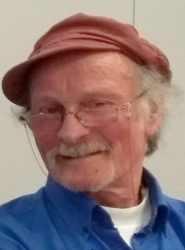 John lives in Alvechurch and has a Certificate in Education Batchelor of Education degree. He had leadership responsibilities in Education and a large Birmingham-based Trade Union. John has served on several committees including two as Chairman. He believes passionately in equal opportunities for all. He is a practised public speaker and has spoken on radio and television on a variety of topics.
John is keenly interested in being involved with community projects and enjoys working as part of a team at all levels. He is a long-standing member of both WBDCS and LCT and helps to run the WBDCS boat "Cecila". He is editor of the monthly WBDCS 58 magazine. John is always willing to help and manage activities, being an active participant on local waterways-related festivals and with work parties including working on the Lapal Canal and lime kilns in Tardebigge.
---
Arthur Moppett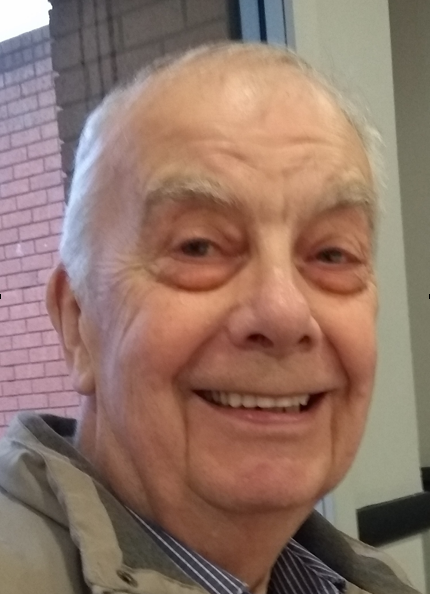 As a member of our committee Arthur has unique knowledge and experience of having lived for 84 years in the Selly Oak area. Born in Tiverton road and attending Raddlebarn School and living with his family in Lodge Hill.
Leaving school at 15 Arthur worked for 3 years as a storekeeper for Smiths Garage Ltd, agents for Austin , Morris and James Motorcycles. He served his 2 years National Service with the Royal Army Medical Corps followed by three half year periods with the Territorial Army.
He worked for 6 years for GEC retail. In 1959 he joined BMC Austin manufacturing plant where he was Senior Forman before being made redundant in 1993. Arthur's wife had died in 1981 and he became responsible for caring for his mother, mother in law and father in law.
Arthur is an enthusiastic photographer with a keen interest in local history.
---
---
Dave Pearson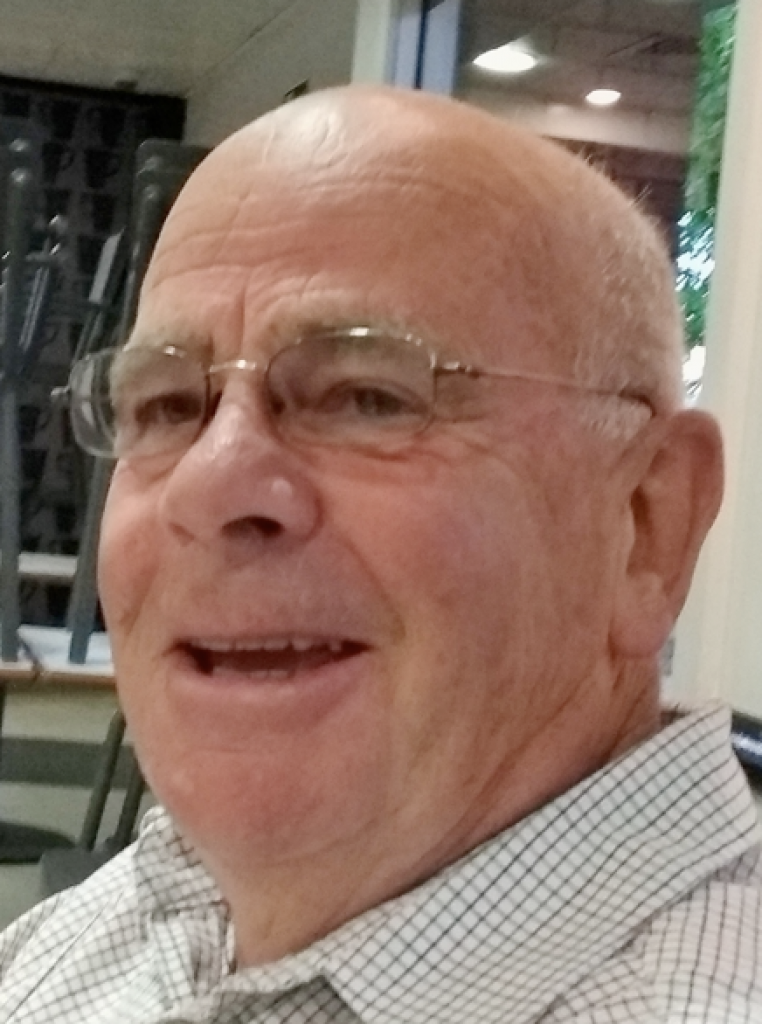 Chairman of the local Branch of the Inland Waterways Association
.
.
.
---
Denis Pike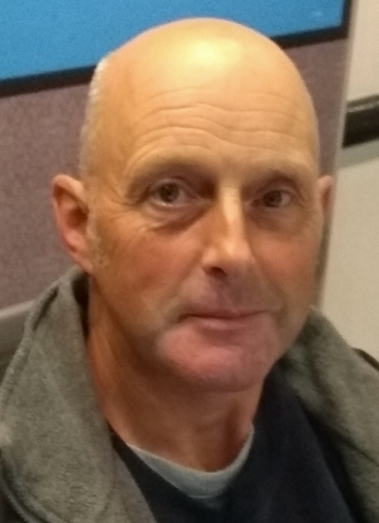 Denis is a committee member of the Worcester-Birmingham and Droitwich Canals Society and Lapal Canal Trust, helping to ensure close co-operation.
He has been involved with canals for over 30 years. He was an active participant in the 1985 Droitwich Canal restoration. When his children grew older, he became practically involved helping work parties every Saturday. He became Volunteer Co-ordinator, leading teams of both volunteers and community payback offenders.
Denis has been a director of the Droitwich Canals Trust for 17 years and a partner in the Restoration Partnership which was responsible for achieving a return to full navigation in 2011.
Denis was a Team Leader with British Waterways for eleven years, in a practical role maintaining the W&B canal, providing good service for all canal users. He is now a self-employed tradesman.
Denis is Programme Secretary for the Worcester-Birmingham and Droitwich Canals Society, arranging speakers for the monthly meetings.
---
Dave Struckett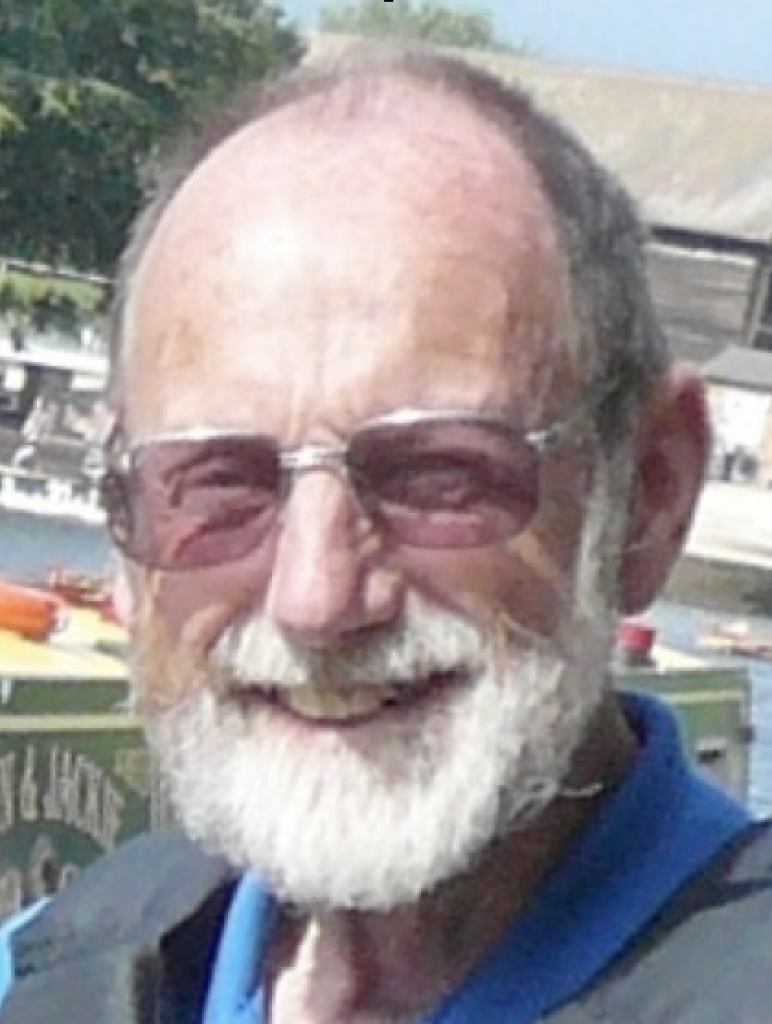 David served an engineering apprenticeship at the National Physical Laboratory, Teddington, qualifying with a degree and Certificate in Education. He then taught engineering subjects at a technical college. Now retired, he is involved part-time with the Boat Safety Scheme and lives at Stourport on Severn.
After a lifetime active interest in boats and waterways at home and abroad, he is now Chairman of the local branch of the Inland Waterways Association, a campaigning body which encourages restoration and good maintenance of both rivers and canals. He serves on their Navigation Committee. He established the standard for winding hole design.
He supports the project at Lapal largely because it is 'do-able' and it is in an area touching on old Worcestershire, adding to the tourism as well as local amenity possibilities for this wonderful area and county to the SW of Birmingham.
---
Lawrence Weston & Kathy d'Apice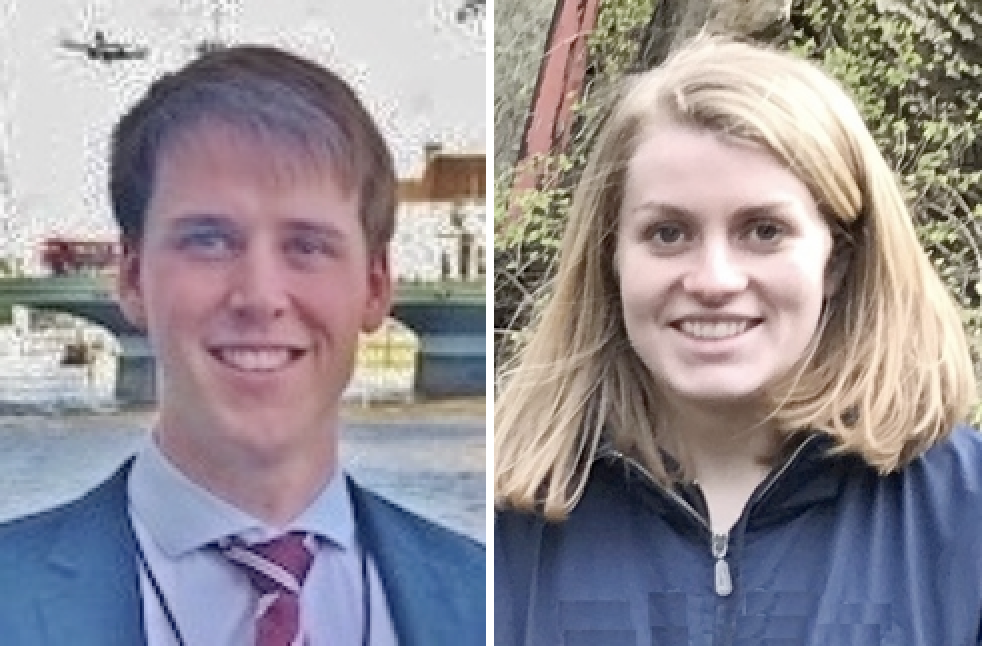 They are in their third year as Birmingham University Students and are Co-Chair of the Birmingham University Conservation Volunteers (BUCV).
They became involved with the Trust in January 2019, when BUCV was contacted requesting the involvement of university students. Kathy and Lawrence attend meetings representing UoB students and have organised events including litter picking and the excavation of a lost drawbridge over the Dudley No.2. They are currently working alongside the Civil Engineering Society at UoB to reconstruct a section of tow path along Harborne Wharf.
Lawrence and Kathy will have a year abroad for the 2019/20 academic year but will re-join the Trust in September 2020. Arrangements are in place to cover his absence.
---
John Worwood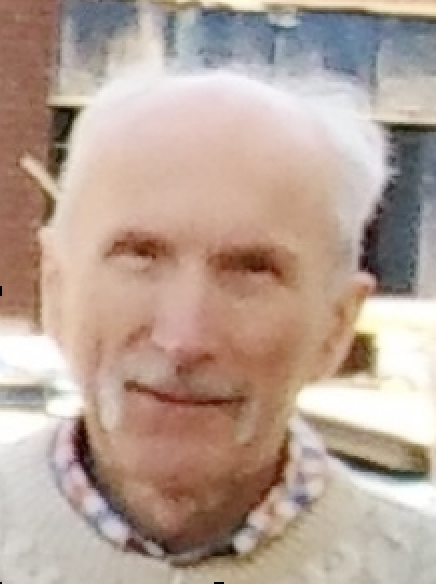 John was nominated for the Lapal Canal Trust committee by Calthorpe Residents Society (CRS).
John is a Chartered Electrical Engineer who worked in and around manufacturing. He maintains his chartered status in retirement with an appropriate level of continuing professional development.
John is active in his local Residents' Association as well as CRS and takes part in both general activities and various subject groups of the Harborne & Edgbaston U3A. He has taken part in a recent Repton project at Warley Woods.
John is an organic gardener and a do-it-yourselfer with a strong interest in sustainability, the environment and local history.
---
---
Advisors
Ecology Advisor. Mary Green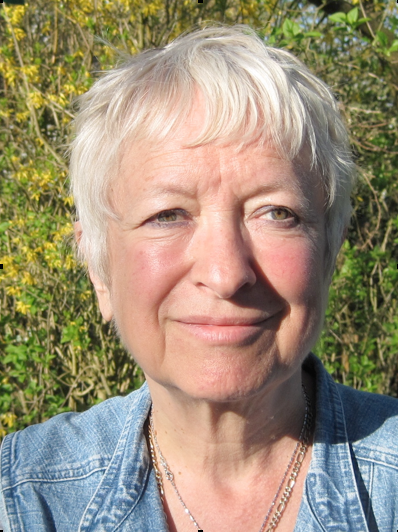 Mary's career was in further education, spending the last fifteen years as a Vice Principal in inner-city Birmingham. Her roles included strategic planning, curriculum and staff development and securing funding. She wrote a weekly newsletter for the Association of Colleges.
Since retiring she has pursued other interests, including the environment. Growing up on a farm, she has had a lifelong interest in wildlife, especially in the conservation of native habitats where wildlife of all kinds can flourish alongside human activity. She writes about wildlife, gives talks and leads walks.
Mary has a special interest in canals as wildlife corridors, how canals can serve the interests of different community groups and enhance the environment. She is secretary of the Worcester-Birmingham and Droitwich Canal Society, of which she is a Trustee. She is a member of Worcestershire Wildlife Trust, Woodland Trust and RSPB and contributes to local activities.
Charity Advisor: Shivaji Shiva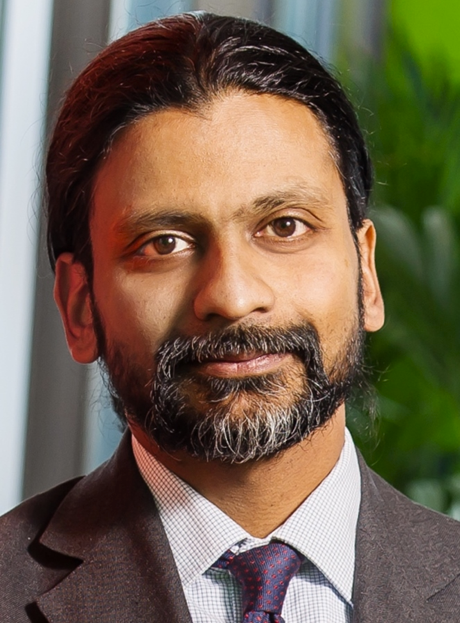 Is a Charities Partner at leading law firm VWV, advising on the creation of charities, their dissolution, and most of the issues they encounter in between. He is a serial charity trustee and occasional transport campaigner, currently promoting people friendly streets in south Birmingham, and tweets at @ShivajiShivaLaw
.
.


David Scowcroft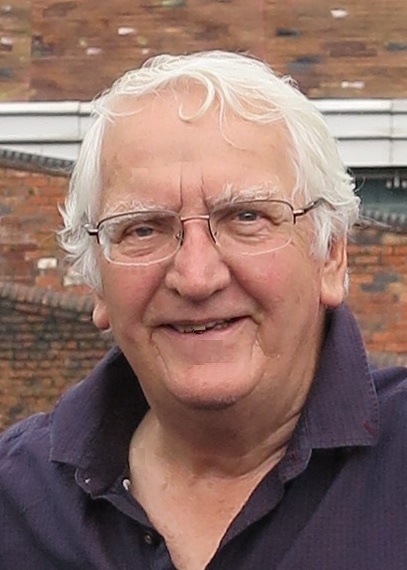 David served for 35 years in the British Army retiring in the rank of Major. He was a member of the Intelligence Corps and served in Berlin, N Ireland, Germany, Cyprus, Scotland and on the, Defence Support Staff at two British Embassies behind the then Iron Curtain. He retired when at the Directorate of Security Policy at the Ministry of Defence.
On leaving the Army in 1999, David and his wife Brenda had a liveaboard narrowboat built for them and have cruised the Inland Waterways wintering in Birmingham each year. They now have a commercial mooring selling Greeting Cards at Gas Street Basin in the centre of Birmingham.
For a period of ten years, David wrote articles for Towpath Talk and for Canal and Rivers Magazine, including being their restaurant/pub critic. He has recently had a letter published in Private Eye and has had letters published in The Times and in the Agony Column (Mrs Mills) of The Sunday Times. David is opinionated, argumentative and has (in his own opinion) a great sense of humour.
Computer Marketing Specialist: Simon Washbrook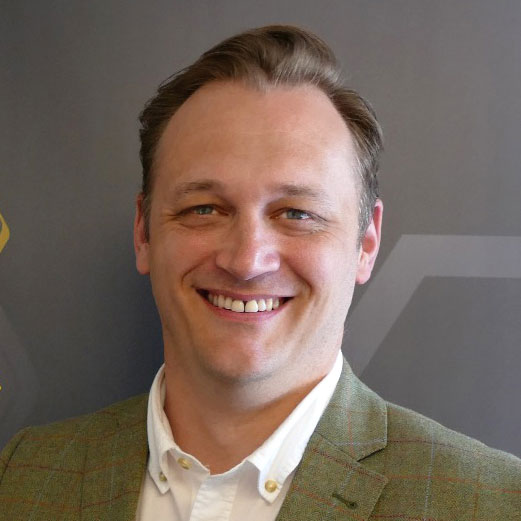 Simon is a postgraduate with 20 years of Marketing and IT experience. He worked with companies such as BMW Group and Saint-Gobain, until he started his own marketing consultancy in 2007. Since then he has gone on to develop specialist skills in digital communications and has been selected to front a Microsoft Small Business Marketing campaign, had several articles published in leading industry magazines and regularly lectures on his specialist subjects.
Simon loves going out on boat trips around the Birmingham region with his family and has been passionate about seeing the Lapal canal restored ever since he was a child playing in The Leasowes.
Helen Jones
Was Secretary of LCT. And is a long-term supporter of the Trust, especially helping with events
.
.
.